A2Z Vacuum Bonded Blade
By Carl Hohman
A2Z VACUUM BONDED HIGH-SPEED SPECIALTY BLADE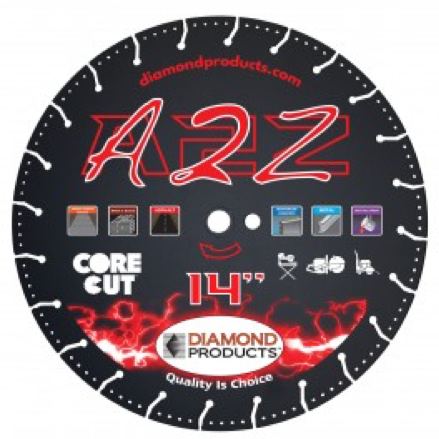 We've all heard the expression "From A to Z". The Cambridge English Dictionary defines "From A to Z" as covering an entire range; completely; from beginning to end (just like the alphabet). And we're here to let you know that the Diamond Products A2Z blade cuts just about EVERYTHING – from A to Z!
UNDERSTANDING A DIAMOND BLADE
A Diamond Blade is a saw blade which has diamonds fixed on its edge for cutting hard or abrasive materials. Diamond blades are made up of two components: the steel core and the segment. The core is typically a round flat metal disc used to support the outer segment. The segment is made up of two components: diamonds and metal bonds. The diamond segment can be attached to the core using vacuum bonding or brazing, sintering, or laser welding. Unlike most other saw blades, diamond blades don't actually cut material. They use friction created between the diamond segment and the material being cut. When cutting hard materials each tiny diamond particle scratches the material as it spins around the blade.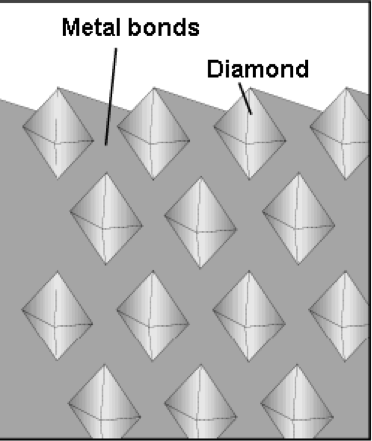 There are many types of diamond blades and they have many uses including cutting stone, concrete, asphalt, bricks, block, glass and ceramics in the construction industry. But there's only one diamond blade that'll cut just about anything in the construction industry, from - A2Z!
The Diamond Products high speed A2Z specialty blade uses vacuum bonded technology, enabling diamonds to adhere to the core landing. A vacuum bonded diamond saw blades is a diamond blade in which the diamonds are attached to the steel core via a vacuum brazing process. This manufacturing process is higher quality than the metal-bonding and electroplated manufacturing processes. A vacuum bonded diamond blade has segments which are coated with diamonds, similar to if you can imagine an ice cream cone dipped in sprinkles. In addition, the A2Z diamond blade has holes in the core landing to help with cooling while cutting metal and other heat-generating materials.
SO WHAT DOES THE A2Z BLADE CUT?






So, what does the Diamond Blade A2Z cut? Well, just about EVERYTHING! Here are some Materials and Applications: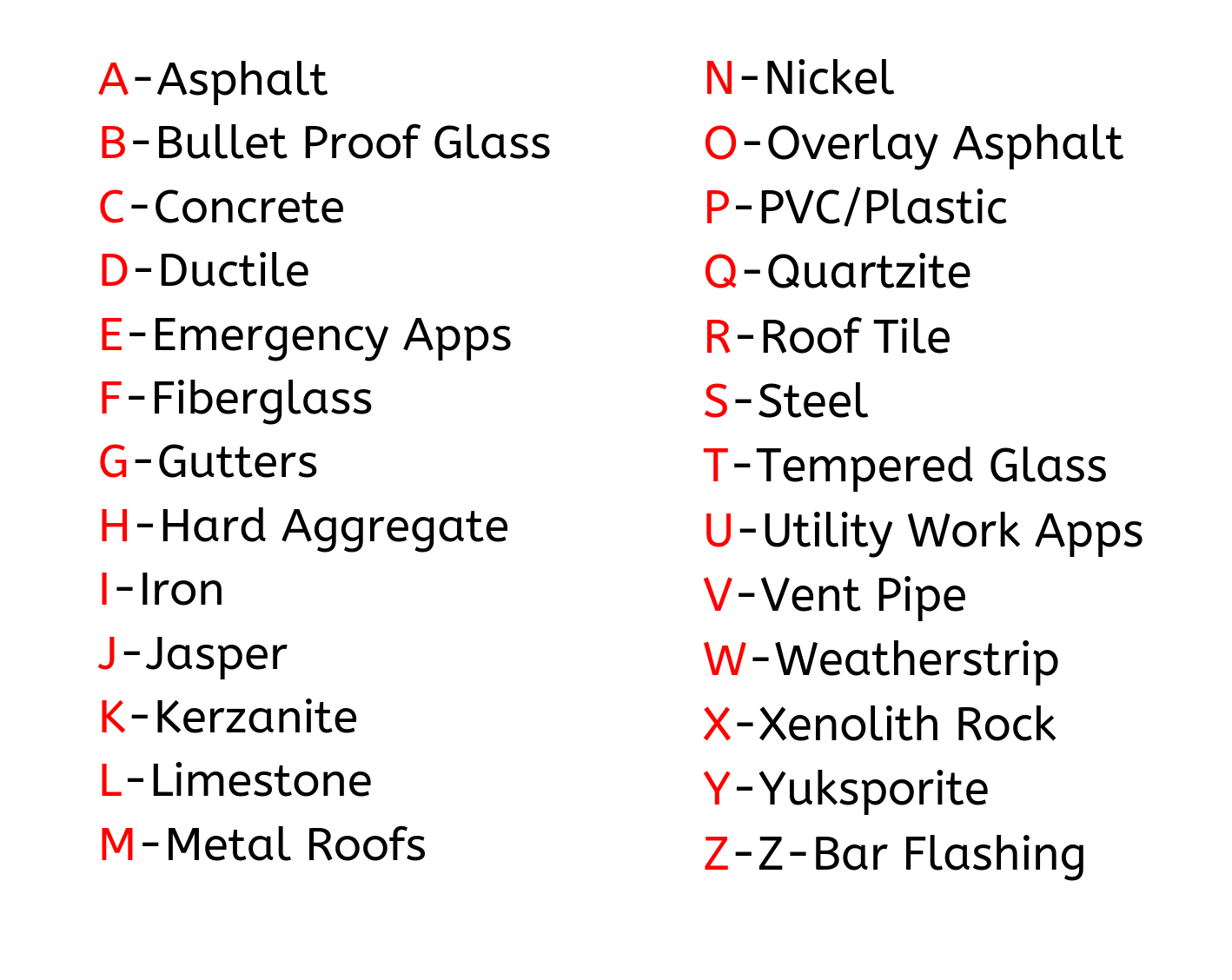 Literally, this bad boy cuts it all. From A to Z!
WHAT SIZES DOES THE A2Z DIAMOND BLADE COME IN?
The A2Z diamond blade comes in various sizes. The 4"-7" A2Z blades are intended for use on circular saws or grinders. The 12"-16" blades are intended for use on high speed portable gas-powered saws as well as low HP walk behind and masonry saws. Please see the chart below for your reference.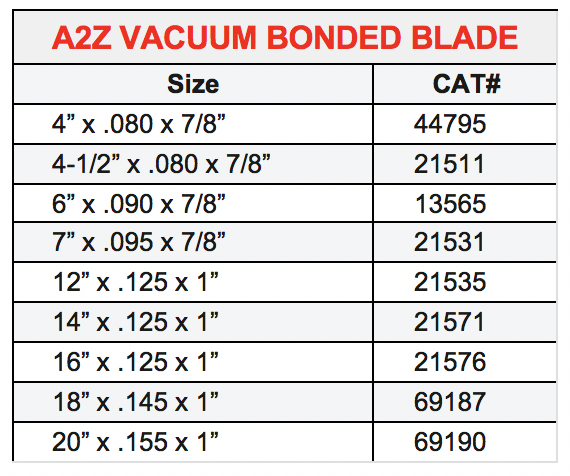 CLICK HERE TO SEE THIS BLADE IN ACTION!
So instead of having a separate blade for every application at your job site (general purpose, concrete, asphalt, green concrete, masonry, block, stone, etc.) what's your answer for an all-purpose diamond blade? I think the answer is as simple as ABC. Because the A2Z Vacuum Bonded High-Speed Specialty Blade cuts everything from A2Z!
---