By Deb Amorde
CARNIE CAP™ - Creativity in Action
The construction industry may never win red carpet awards, but I think it's the unsung hero of really cool products, genius inventions and hands-on problem-solving. There are so many amazing products, one of which is the CARNIE CAP™ system. If you've not heard of a CARNIE CAP™ or better yet, not used the system, you need to. And fast.
Below is a video link to what I'm about to share, but for now, let me explain. Michael Carnicle, a site safety auditor, worried about his co-workers being impaled by protruding rebar. Even though his contractors were using approved precautions, injuries were still taking place. Rebar caps have been a commonly accepted solution for years, but getting everyone on site to place and keep those caps in their spot can be a challenge. Working with his site superintendents, Michael came up with the idea to place 2"x4"s in two square U-shaped brackets supported by a tube that would slip over and encase the rebar. This concept is what's known today as a CARNIE CAP.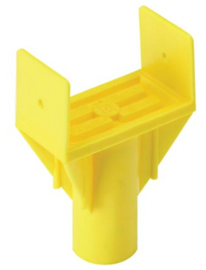 .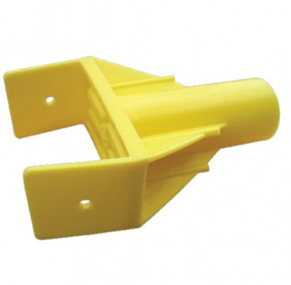 The CARNIE CAP™ system allows builders to comply with OSHA standards, including the requirement of withstanding a 250-pound weight dropped from 7.5 feet without the rebar breaking through. In fact, CARNIE CAP™ was successfully tested with a 10-foot drop. The system works using only two CARNIE CAPs™ for every eight linear feet of rebar. If you're in California, CAL-OSHA requires spacing every four linear feet and doubling the thickness of the lumber.
The CARNIE CAP™ system comes in two sizes – the standard size (#C-100) for #4 - #9 rebar using nominal 2"x4"s or 4"x4"s and the large size (#CC-200) for #5 - #16 rebar using nominal 2"x6"s.
Mr. Carnicle sold all rights to the Carnie Cap System™ in 2004 but the tradition of excellence carries on. The new owners feel fortunate to carry forward this innovative, life-saving device to the construction trade.
For more information, click on the link below for a two-minute explanation and demo.
---