Carpet and Floor Protection
By Carl Hohman

SAFETY AND JOBSITE PROTECTION IS A TOP PRIORITY AT OUTPOST
When you have a large construction or renovation project, protecting your finished product is a must. We recommend using floor protection to keep your surfaces clean and safe. And don't forget to protect your stairs as they collect lots of debris and dirt as well!
CARPET MASK
Carpet mask is the best temporary carpet protection you can buy. It is a clear, self-adhering protective film that self-adheres and is easily applied. When using a carpet mask applicator, major installation areas can be completed in minutes. Carpet mask's non-slip surface is a blend of polyethylene which is highly resistant to tears or punctures. Once applied, the film provides a tight bond with soft surfaces, so it won't shift with foot traffic. It minimizes clean-up time and damage to new or existing floors at any job site. It protects against spills, dirt and foot traffic and is great protection during inclement weather. It's ideal for renovation, remodeling, and any new construction project. When your job is complete, its removal is residue free and just as easy as installation. Don't forget to check our Bulk Discounts section for even better pricing on bulk carpet mask!
CARPET MASK APPLICATION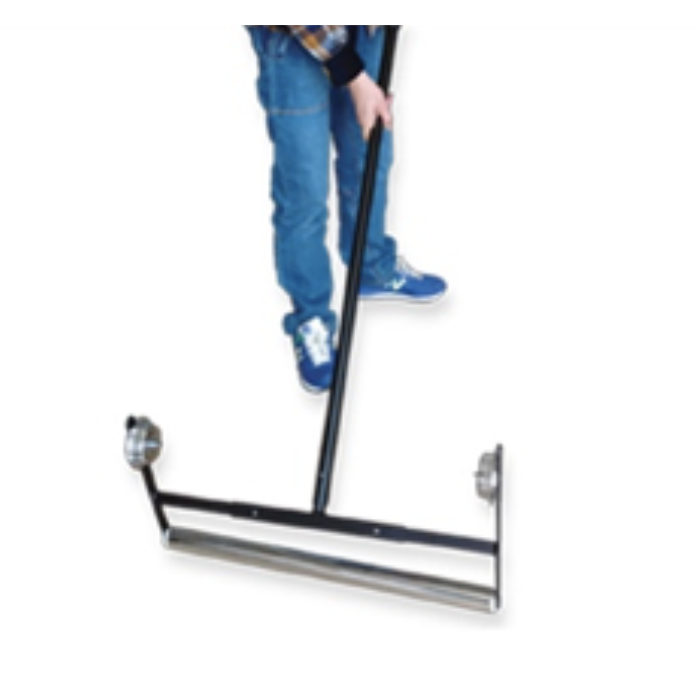 Simply peel back the edge of the carpet mask and begin to unroll. Press down the edge at the beginning of the area to be covered so it adheres to the carpet surface. Then continue rolling onto the carpet while applying pressure and smoothing down the film while doing so. Carefully cut the end with a sharp edge when finished and fold the unused edge back against the roll to be used at a later time. Carpet mask is wound with the adhesive side out to allow for easy application with or without an applicator. However, for greater ease in application, we recommend a carpet film applicator. The film applicator is the ideal solution for covering large carpeted areas with carpet mask.
BUILDER BOARD
Carpet mask is not recommended for use on hardwood floors or other hard surfaces. Builder board is a heavy-duty, temporary hard surface protection designed to protect new and existing floors during construction and remodeling. It protects against water, mud, dirt, paint and much more. Builder board is the most durable paper board on the market and replaces the need for large sheets of Masonite, which can get costly very quick. We stock builder board in 38" x 100' rolls and just one roll will cover the same area as 10 sheets of Masonite. Builder board is also 100% recyclable. This heavy 45 mil board is water-resistant and is a great way to keep floors clean and safe during construction.
---