Delux-Cut Segmented Cup Grinders: Single vs. Double
By Holly Kirkwood
In the world of construction, there are quite a few cutting blades to choose from that meet your every need. Whether cutting steel, wood, concrete or grinding the same materials, there is a blade out there for you! To make your choices a little tougher, you add sizes, durability, cost, and versatility to that list and it only gets harder. We've found that a lot of folks know the blade they like and stick to it. We're here to inform you of the various options that can make your job and your cut/grind a little easier every time!
Featured today are the single-row and double-row Delux-Cut Segmented Cup Grinder by Diamond Products. This blade is made to grind instead of cut. It's made by bonding metal and diamond segments welded together to form a sturdy cup-shaped wheel, typically with 8 diamond segments. There are two options, the single-row, and the double-row. Both are meant for grinding or opening up hard concrete and stone. Most grinding wheels have holes around the center of the wheel to open up airflow for diamond cooling.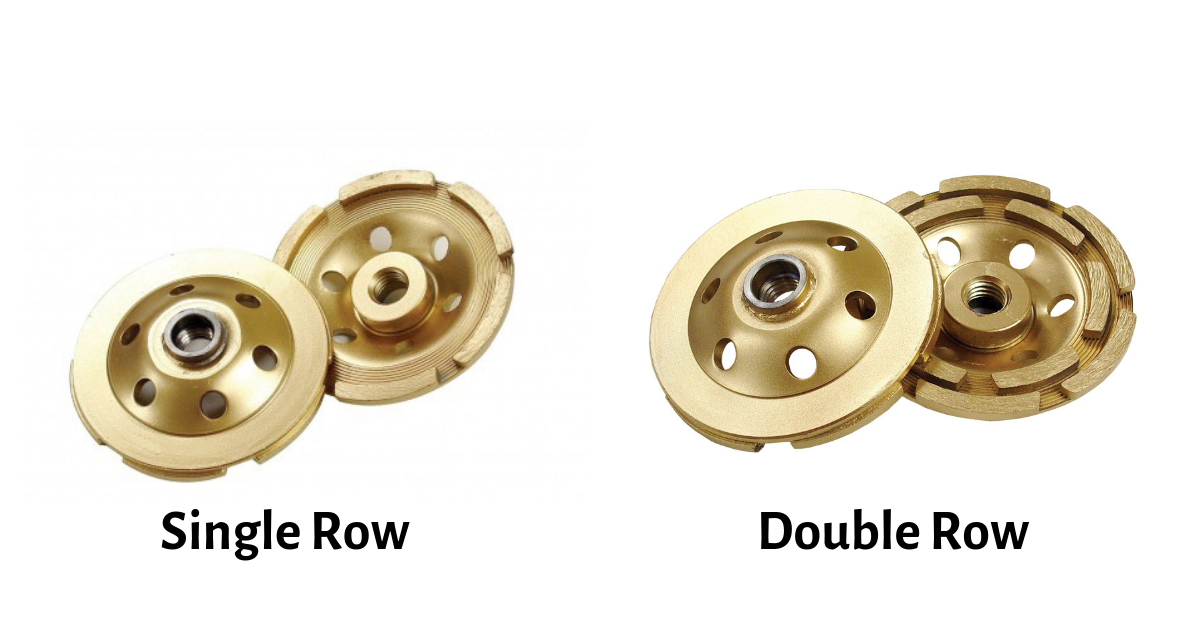 The purpose of these wheels is general grinding and heavy removal. A common difference between the single row and double row is that the double-row grinding wheel provides a smoother finish. These differences can factor into why you may choose one over the other. Bigger diamond segments can undertake heavier workloads like grinding concrete and stone. Wheels with smaller diamond segments can be used for fast removal of paint, wallpapers, glues, epoxy, and other coated surfaces. For the construction industry, we mostly see the single-row and double-row Delux-Cut Segmented Cup Grinder used on large projects.
Overall, when deciding which cup grinder is best we believe that you are safe to choose from the Diamond Products single or double row Delux-Cut Segmented Cup Grinder. Your result will be general grinding and heavy removal with either a smooth or rougher finish.
Use code CupGrinder for 10% off your first order of Diamond Products Cup Grinders.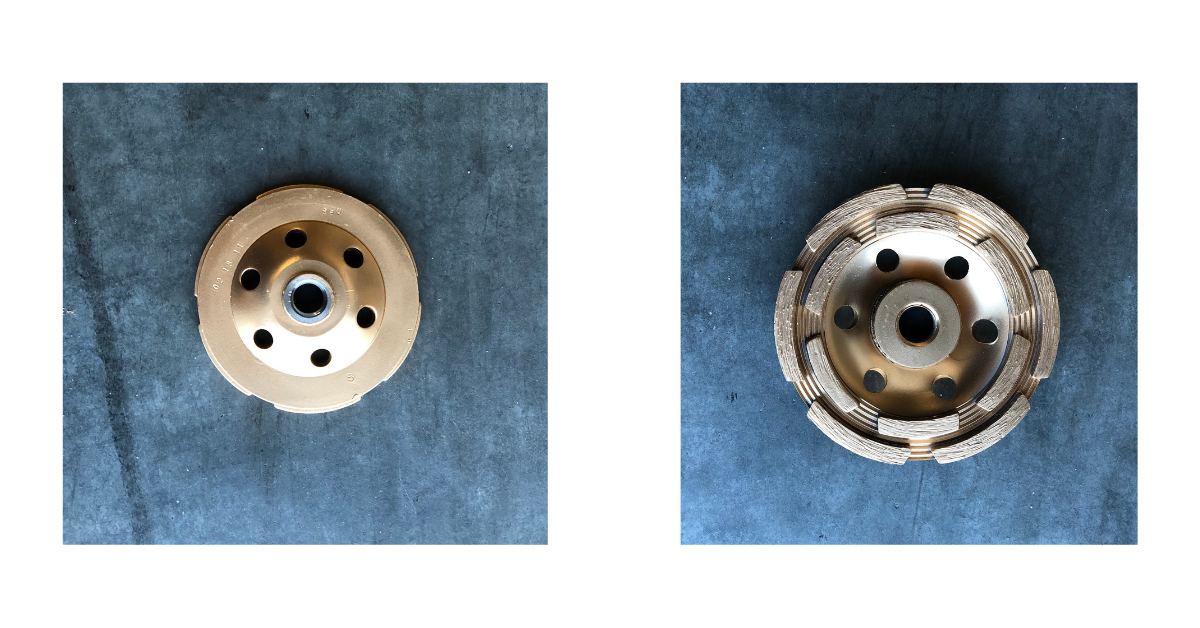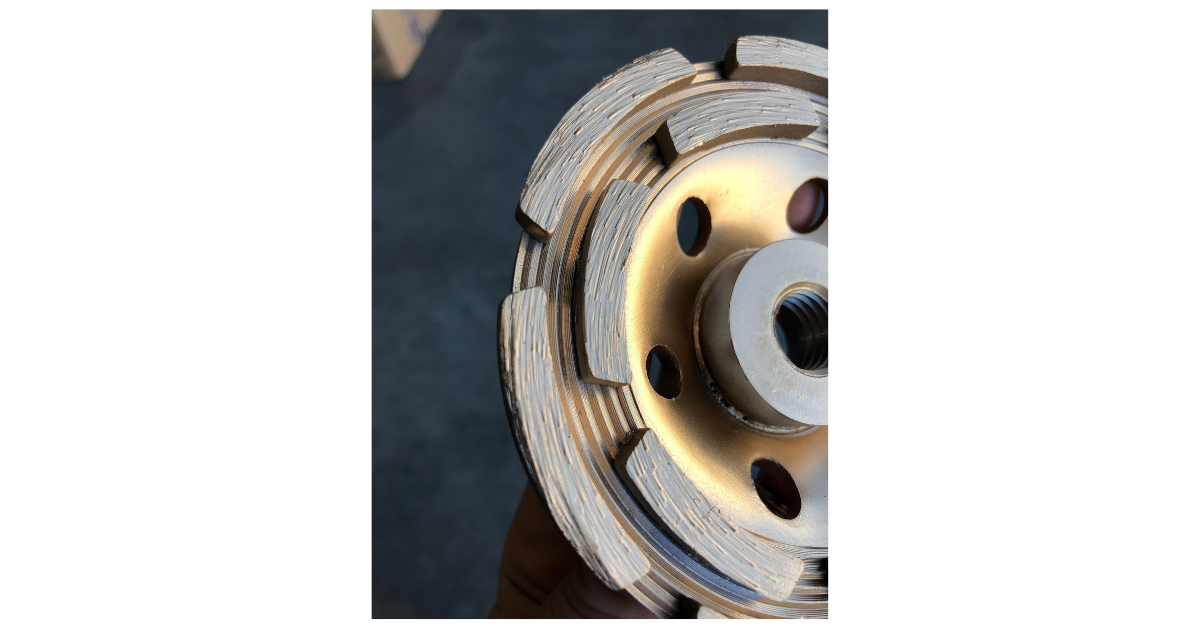 ---