By Holly Kirkwood and Joe Kirkwood
When you think "nails" you probably think the 10 hard things that sit on the top of the edge of your fingers, right? Kidding, when it comes to construction supplies, I'm sure you think of tiny steel rods with a flat head that keeps materials together. You're right, but you don't just want any nail. When choosing a nail, you want to be confident that you're choosing the right nail for a job well done!
Nails are used for building and nailing lumber, sheet goods, some concrete forms, and a multitude of other things. You can find some form of a nail on any job site! Because nails are necessary for your projects you need to know how to efficiently and effectively do your job with the right type of nail.
Grip Rite's imported nail is a popular, cost-efficient option. However, there is time and labor loss due to the quality of the nail. The Grip Rite nail is more brittle causing it to break and bend easier. Think about it, when you're on a strict timeline and nails are breaking, not only are you using more product because of redo's, but you are creating more clean-up time when the job is finished!
Outpost recommends using MarMac nails because of the higher grade of steel, the sturdiness of the product, and the dependability. You can count on the same consistency every time. MarMac nails are US manufactured and made with 100% US steel. MarMac uses a consistent manufacturing process backed by a rigorous quality control program, guaranteeing a consistent product every time. Generally, MarMac products are priced a little higher, but we have found that most professionals will stick to MarMac because of its durability and efficiency with each job!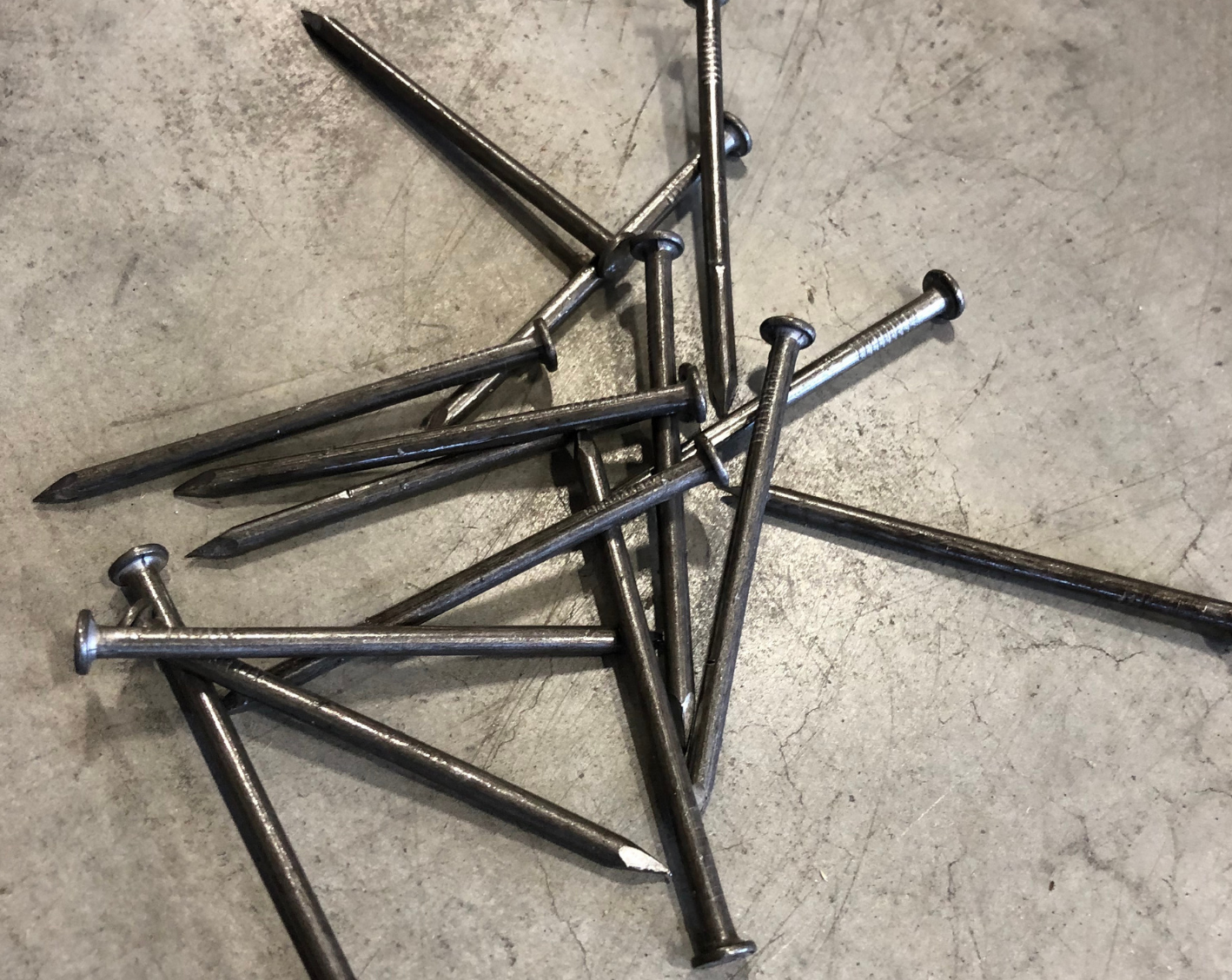 It all amounts to the standard debate of quality products with little repetition of labor or savings in materials and an increase in labor cost. And of course, the age-old battle of imports vs American made products! Whatever you choose, we've got what suits your needs.


---