Rescue Blade
By Marcus Kirkwood
"Come on baby and rescue me" sounds great when you're hitting the 'disco' in 1965. It can have a little different meaning when you're a firefighter trying to save someone's life. Or for that matter, someone working in a steelyard trying to cut down heavy metals. Or a rod buster with some thick bar to cut. Or a laying new railroad track. Or installing bulletproof glass. Or a litany of other things. Enter the Rescue Blade from Diteq.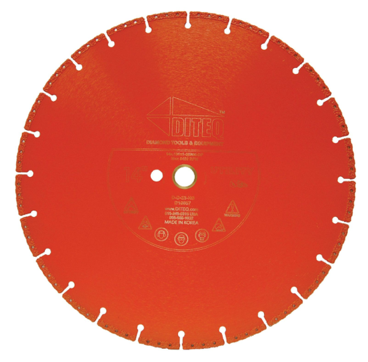 It's pretty simple so there's no sense in wasting a bunch of your time. This isn't the first time we've introduced you to Diteq, and it's not news that we're fans of some of their products. The Rescue Blade is no exception. It's your cut anything under the sun blade that can get you out of a tight spot if you're saving lives or make life easier if you deal with extremely heavy-duty metals. Check out this montage of applications in the video link.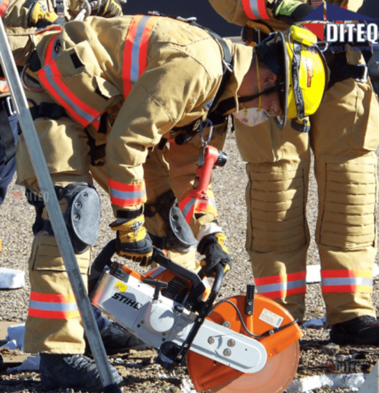 Diteq's rescue blades are a vacuum-bonded diamond. There are no segments welded to the core - the core and segments are all one piece with the diamonds bonded to the blade. Through this process, Diteq has created a blade that will cut through almost any material without sacrificing the life of the blade. These blades are faster, cheaper and safer to use than carbide tip blades or abrasive blades. The added side protection on these blades makes them useful to grind and bevel edges of utility pipes in preparation for installing connections and making repairs.
If you can keep a Guardian Blade and a Rescue Blade in your toolbox, you'll be up for the challenge of any cut put in front of you. Use code 'Fontella' for 20% off either of these blades at Outpostcs.com.
---