Silica Slayer vs. Chapin Sprayer
by Cal Reichstein
Q: Why are sprayers sought after and even required for many projects on a construction site?
A: To control respirable crystalline silica
Crystalline silica is a common mineral that is found in construction materials such as sand, stone, concrete, brick, and mortar. When workers cut, grind, drill, or crush materials that contain crystalline silica, very small dust particles are created and become airborne. These tiny particles (known as "respirable" particles) can travel deep into workers' lungs and cause silicosis, an incurable and sometimes deadly lung disease. Respirable crystalline silica also causes lung cancer, kidney disease, and other potentially debilitating respiratory diseases such as chronic obstructive pulmonary disease. In most cases, these diseases occur after years of exposure to respirable crystalline silica.
Exposure to respirable crystalline silica can occur during common construction tasks such as using masonry saws, grinders, drills, jackhammers and handheld-powered chipping tools; operating vehicle-mounted drilling rigs; milling; operating crushing machines; using heavy equipment for demolition or other tasks, and during abrasive blasting and tunneling operations. About two million construction workers are exposed to respirable crystalline silica in over 600,000 workplaces.
Outpost Construction Supply has two sprayers that help with silica-control and keep your site OSHA-compliant.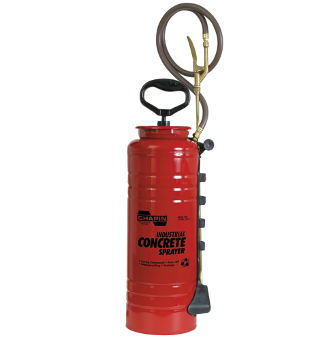 Let's start with the Chapin Sprayer. The Chapin 1949 3.5-gallon, industrial concrete, open head sprayer is a basic option to spray water, form oil, and concrete additives. It has a tri-poxy tank, which provides triple protection against rust, corrosion, and damage from dents. It has a 4-inch wide mouth opening for easy filling and cleaning. The reinforced hose is 48-inches long and includes threaded fittings. Included is a brass pump, wand, nozzle, and shut-off with lock-on feature along with a unique Tri-Lock seal feature that locks the pump cap tightly.
Technical Specs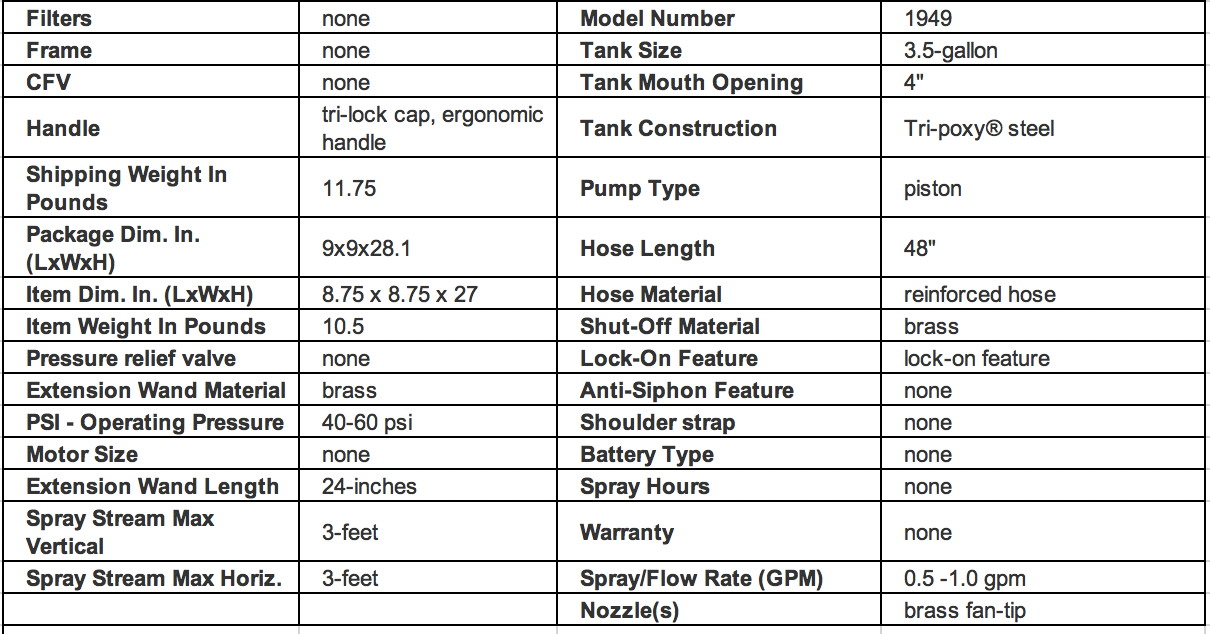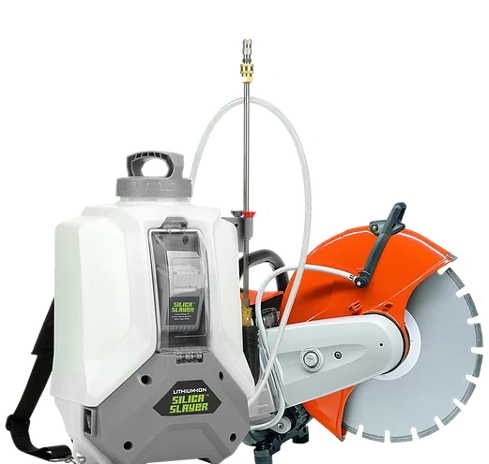 Even better, however, is the Silica Slayer. The Silica Slayer by FlowZone is the most versatile lithium-ion battery-powered contractor sprayer on the market! Not only does Silica Slayer serve as a 100% OSHA Table 1 Compliant solution for wet-cutting and core-drilling, it can also be used for a large variety of different chemical applications including high viscosity form oil, curing compounds (oil- and water-based), sealants, stains, retardants, pesticides, bleach, and water.
The Silica Slayer is unique in that it can easily switch from spraying water or chemicals to connecting the tank to a number of tools including cut saws and core drills (see picture above), allowing easy compliance with OSHA silica regulations. With just one 4-gallon sprayer, you can have a portable tank for your cutoff saw, apply curing compound faster than ever, attach the tank to core drills, or simply wash down dusty tools and equipment with water. Outpost Construction Supply can also supply additional add-ons, such as different sprayer heads, a 10-ft long hose, a heavy-duty trolley, and other accessories to best accommodate your needs for your project.
Technical Specs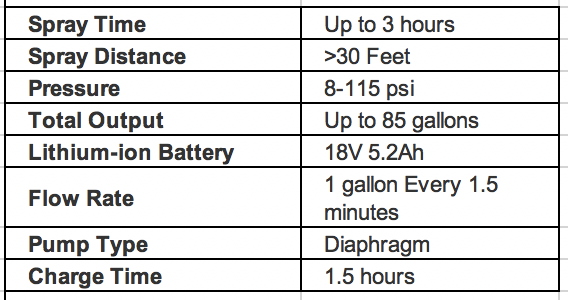 Check out this short video to see the Flow Zone Silica Slayer in action:
Summary
Both the Chapin Sprayer and Silica Slayer are adequate sprayers for spraying form oil, concrete additives, and water. The Silica Slayer has the advantage in that it can be worn as a backpack, is battery-powered, and is compatible with tools that produce silica. Evaluate which sprayer would work best for your application on-site and give Outpost a call with any questions!
---