The Most Cost Effective Job Site Safety Aid You Can Buy
By Carl Hohman
Barricade Tape
When it comes to workplace safety, barricades are a very serious matter. They are not just a suggestion; barriers are there to prevent injury and could even save a life. Barricade tape is brightly colored tape that is used to warn or catch the attention of a passerby of an area or situation containing a possible hazard. It acts as a minor impediment to prevent accidental entrance to that area or situation and as a result, enhances general safety. Barricade tape is a non-adhesive tape and is made from lightweight polyethylene.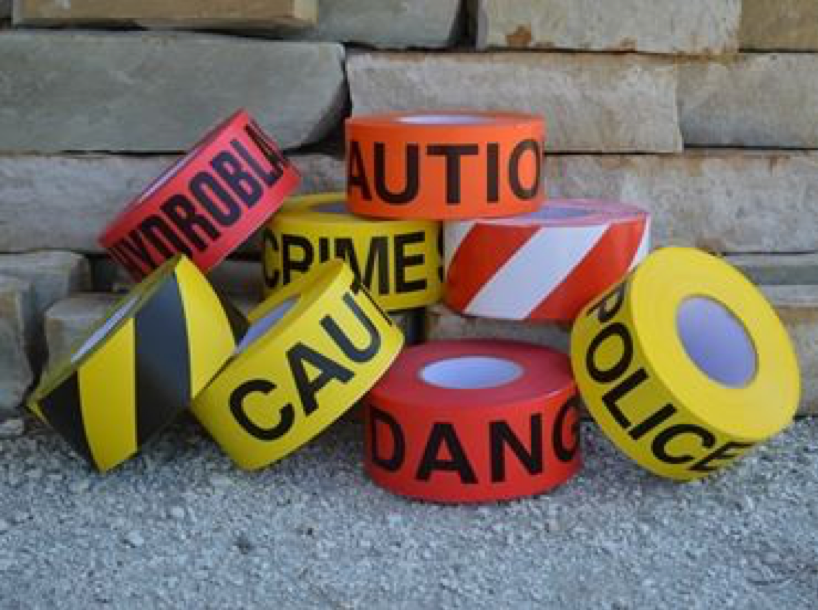 OSHA
OSHA defines barricade as "an obstruction to deter the passage of persons or vehicles". OSHA regulations provide precise specifications for barricade tape color as follows: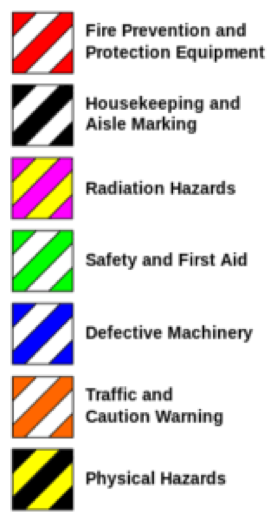 Barricade tape colors speak louder than the words themselves. OSHA regulations specify color coding of barricades, but that's as far as they go. The size, material, verbiage, and weight of barricade tape are up to the manufacturer and end user. Barricade tape colors, as decreed by OSHA requires Black/Yellow for physical hazards which is the most common to the construction industry. And the most common verbiage seen on most construction sites – CAUTION.
CAUTION CONSTRUCTION TAPE
Caution Construction Tape is used in construction zones to notify people about ongoing construction and that there are possible hazards within the demarcated area. This type of barrier tape is found at site renovations, demolition sites, ground up construction sites, and minor repair sites. Barricade tape on construction work sites is used to warn against or block off hazardous areas as well as bring attention to dangerous heavy equipment, trip hazards such as hoses or cables on the ground, noise, open trenches or floor openings, overhead workers, electrical lines and many others.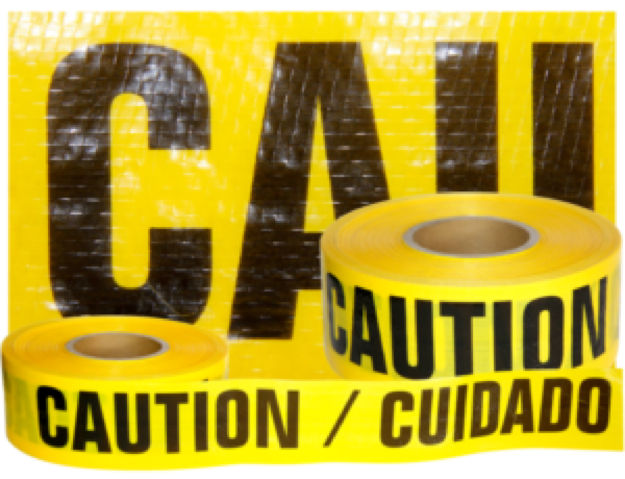 REGULAR CAUTION TAPE
Regular Caution Tape is made from a strong polyethylene film which is the most common type of caution tape but has the shortest usable life span. Tensile strength varies by the thickness of the tape. The material allows for custom printing which is helpful if you need bi-lingual print or other tailored communications. Yellow caution tape means "enter but proceeds with Caution".
REINFORCED CAUTION TAPE
Reinforced Caution Tape is produced from the same polyethylene film but has woven polyester fibers underneath the plastic layer in a grid-like pattern for added tensile strength. There is no stretch or sag with reinforced caution tape and it is up to 16 times stronger than regular caution tape. The strength of reinforced caution tape also allows you to traverse much longer distances with it from point to point. Reinforced barricade tape is also very weather resistant to conditions such as UV light, rain and snow, and wind.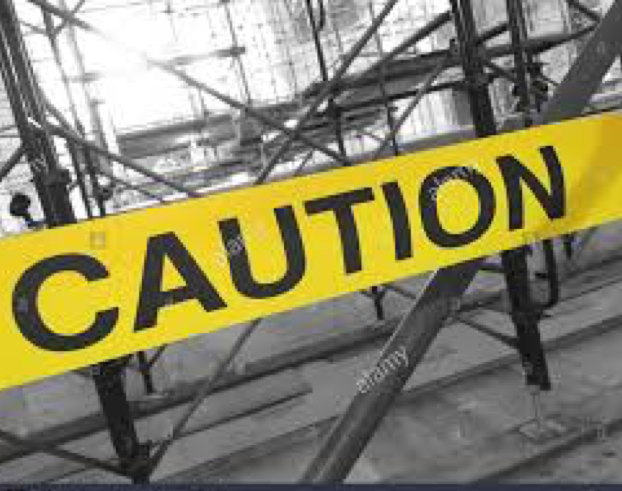 Regulatory bodies such as OSHA have rules for some situations that may require barricade tape, especially anything traffic related. But common sense and workplace experience will drive most barricade best practices on any construction site. Whether it's standard or reinforced caution tape for your job site, construction barricade tapes are likely the most cost-effective safety aid you can buy in the industry.
---