The Thread that Holds Concrete Together
By Nick Rollo
Tie wire is a 'soft' metal wire that can be used during various stages of construction to secure different construction materials together. Don't be fooled though, the softness of the metal is what allows it to be flexible and easy to tie. Once it's tied from one object to another it demonstrates high tensile strength, evident from its ability to withstand heavy loads and resist tension. Anyone who ties bar all day (often called 'rod busters') will tell you how 'soft' that wire really is when you're pulling and twisting it all day. It's certainly one of the most backbreaking and forearm building jobs on a construction site.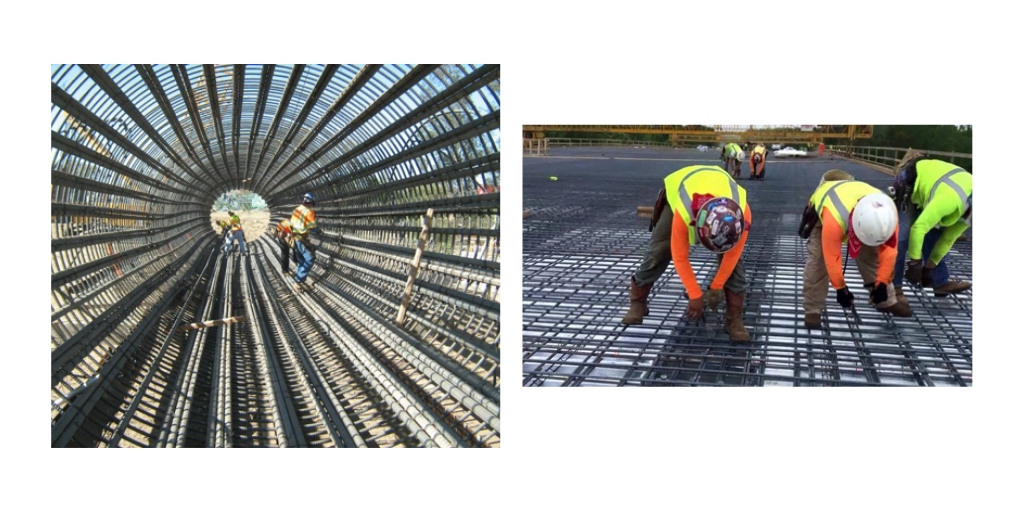 On constructions sites, tie wire is most commonly found being used to secure rebar to chairs or other place holders, but most often it ties several pieces of rebar together before concrete is poured. Tie wire can generally be tied through the simple use of a hand tool.
Tie wire comes in various finishes with two of the most common being PVC coated tie wire and black annealed tie wire. The form you chose will depend on the flexibility and strength needed as well as your priorities for weather-resistance, corrosion-resistance, anti-rust and service life needs.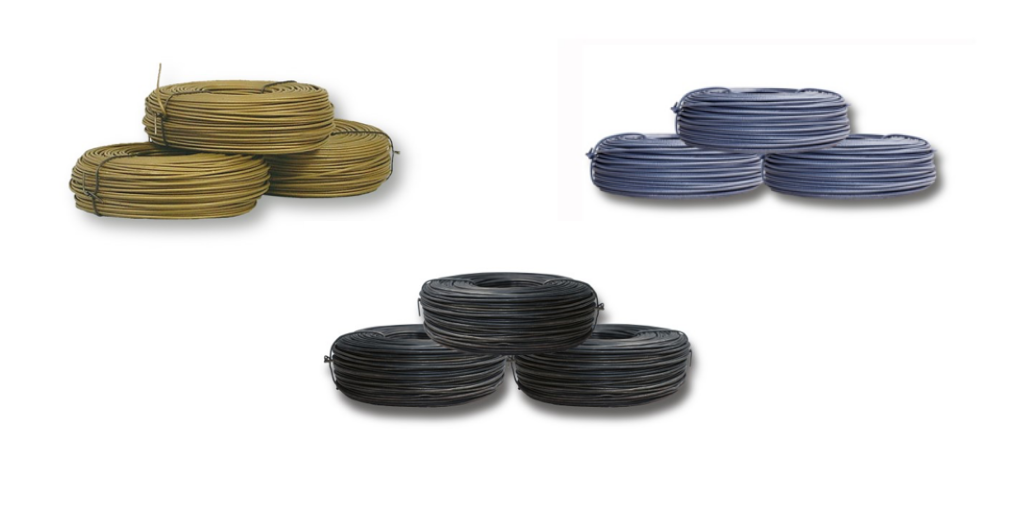 If service life is your priority, then PVC wire and its durability may be the best solution for you. A plastic layer is firmly combined with the core wire offering an extra layer of protection. The extra layer allows for corrosion resistance and anti-aging, giving it a much longer service life than traditional black tie wire. PVC tie wire is usually offered in a variety of colors.
Not only does the plastic coating offer protection to outside elements but it also offers protection to the person handling it. PVC wire is often referred to as 'epoxy coated wire' or 'epoxy wire' as it is most often used to tie epoxy coated rebar together. It is not, however, epoxy coated.
If strength and the ability to withstand tension is your priority, then black annealed tie wire can get the job done. Annealing is the process by which the wire becomes soft and more flexible. It offers a stronger twisting force and bending ability compared to other common types of wire.
And don't let 'soft' fool you. Not all wire is created equal. With tariffs rising, so has the cost of steel for both import and domestic applications. Mar-Mac has been known as the cream of the crop for years and their quality and workability speak for themselves. They're an American company based in McBee, SC and have been making steel products for the construction industry for decades. Their Gold Wire is a domestic tie wire that is PVC coated and the smoothest wire in the business to work with. Their Shark Wire is similar but given a roughened finish for easier handling.
---