Threaded Rod Hangers
By Trace Nichols
Here at Outpost, we are dedicated to offering top of the line products for any project. Threaded rod hangers from Simpson Strong Tie and DeWalt Fasteners are no exception. We offer applications to anchor into the wood, steel, and concrete. These hangers are specifically designed to anchor in and provide solid support to hang all different types of pipe, fire protection, electrical conduit, cable trays, and the list goes on.
The Titen HD hanger from Simpson Strong-Tie is the cream of the crop for hanging. These anchors require low installation torque (meaning easy to install - all you need is a hammer drill and standard socket sizes), no secondary requirement, and work on both cracked and uncracked concrete!

The wood rod hanger from Simpson is also a very versatile and easy to use a product that will hang ¼" or ⅜" threaded rod - both vertically and horizontally. These anchors simply install with a drill with no pre-drilling required, using a type 17 tip.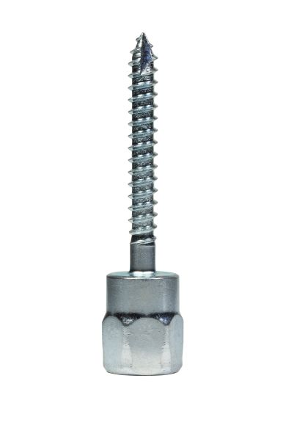 These are just a couple of the options that Outpost offers in the threaded rod hanging department. Whatever application you are looking for, Outpost has a solution for your hanging projects. Contact our sales team today to learn more!
---