By Callen Stone
When it comes to inlet protection, Yellow Jacket and Dandy Bag are two great options. Both Yellow Jacket and Dandy Bag are made in the USA and are widely used in the construction industry. As erosion and sediment control become a more costly part of your job, it's important to stay up to date on what's available. Most important is keeping your job compliant so you aren't wracking up those fines when inspectors come around.
Yellow Jacket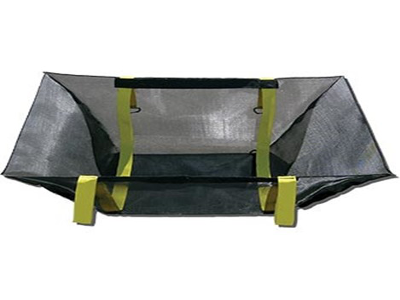 Yellow Jackets are designed for rectangle inlets as well as square and round drains. They come in 4 standard sizes, but custom sizing is also available. Here is a Quick Look at some of their main features:

The yellow straps secure the filter to the grate, while also doubling as lifting straps for quick and easy removal of the filter, the grate, etc. The major upside to Yellow Jackets over the competition comes in sediment collection. Because the bag hangs below the grate, all the debris that is trapped does not cause water to run past the drain. EVERYTHING flows into the inlet, but only debris-free water passes through. When most of the competition gets inundated with sediment, their filters become so clogged, water can't pass through the grate at all causing flooding in the area.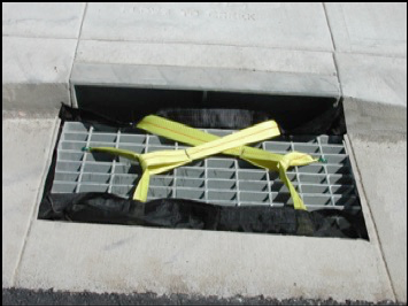 Dandy Bag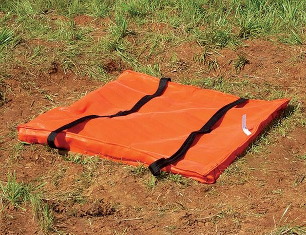 It's easy to spot a Dandy Bag with its signature orange color. Dandy Bags are designed to take some hits and are known to be really durable. They work with flat and round grates and mountable curbs. The patented design keeps silt, sediment, and debris out of the storm drains which reduces or even prevents you from needing to flush or clean them out. You can see in the image above that the Dandy Bag has two straps that make the installation and removal very easy.
Spec Charts
Below are the specification charts for both products so that you can compare them and decide which one is the best for you.
Dandy Bag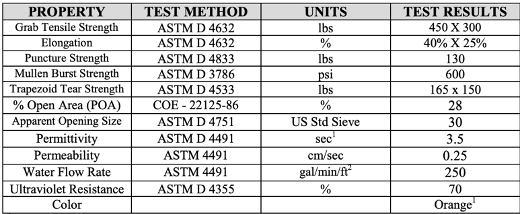 Yellow Jacket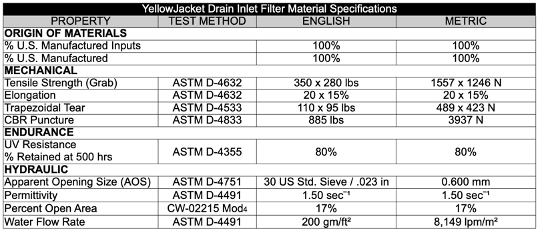 ---