Top 5 Safety and Fall Protection Products
By Darin Williams
We Americans love countdown lists! You will see clickbait for the top 5 or top 10 list of something or another on the internet all the time. Even today the local sports radio morning show listed the top 9 ranked NFL defenses for the 2020 season. Unfortunately, the Denver Broncos did not make it onto the list, and 8 of our 16 games this year are against one of those top 9 defenses. Ugh!
Just googling "top 5 list…" gives you the potential rundown for anything from the top 5 leading causes of death worldwide, to the top 5 tips to get a butt you can be proud of. So here is our own top 5 list of the most important safety considerations on a construction site (drum roll please…):
1. Use common sense
2. Follow OSHA requirements and regulations
3. Look twice, move once (our own version of "measure twice, cut once")
4. Use a tool or a piece of equipment only for what it's intended
5. Don't do anything you haven't been properly trained to do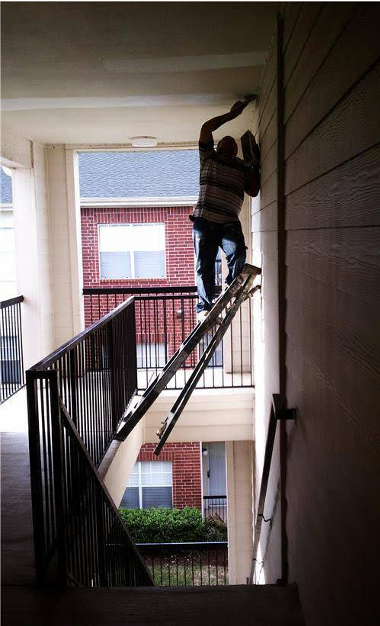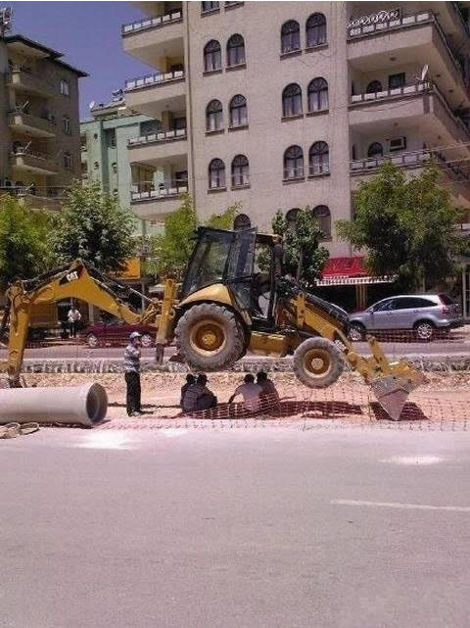 Follow the list above and you will eliminate up to 93% of job site-related accidents and hiccups. (Probably. I just made that statistic up.)
BUT, the Outpost Construction Supply "Blog Editor Gods" tell me I really should write a blog about what safety PRODUCTS we can provide. That makes sense. We'll take this backward, David Letterman-style:
5. WATER
Well, let's start with the most obvious: keeping your crew hydrated is essential in preventing heat cramps, heat exhaustion, and heat stroke. Water in pre-packaged bottles is 72% more likely to be consumed than by just providing a spigot or communal water supply because of the convenience of personal transport and use: grab, go, drink, discard. (Okay, okay, another made-up statistic. But you get the idea.) Outpost can provide bottled water to your job site by the case or even by the pallet, already pre-mixed with just the right ratio of hydrogen and oxygen molecules. Because H2O2 (hydrogen peroxide) or H3O (hydronium) is just wrong.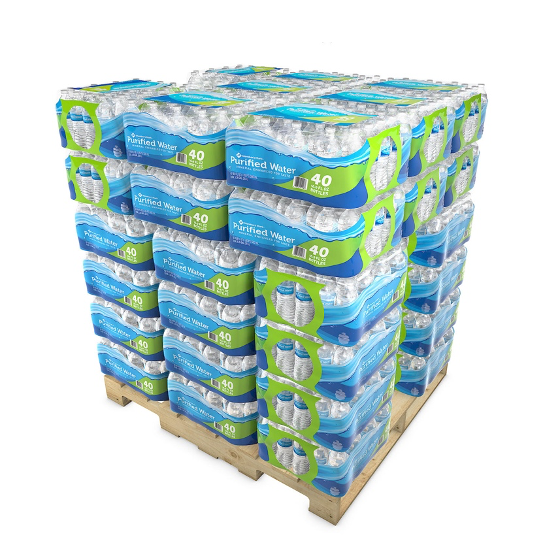 4. SAFETY HARNESSES
According to Safety & Health Magazine, fall protection is the number one citation OSHA gives every year. To help protect workers against the dangers of injuries due to falls, Outpost provides safety harness for workers. For an in-depth look, see our blog at /informationcenter/resources/falltech-abcs for the complete ABC rundown on Anchor points, Bodywear, and Connecting Devices.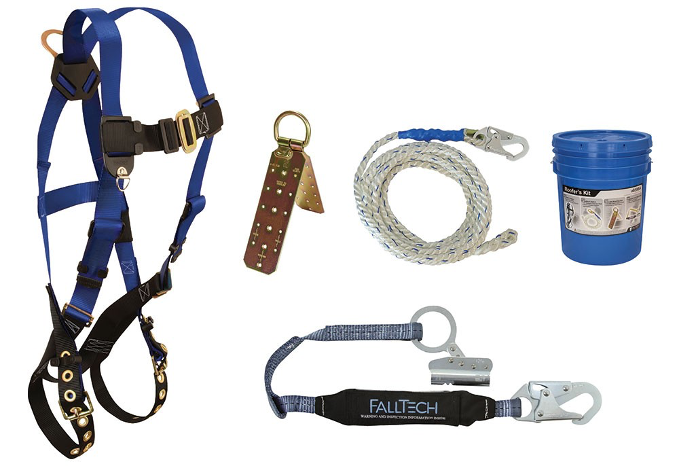 3. DEBRIS NETTING
Debris netting is a tightly-woven, high-density polyethylene (HDPE) mesh material with UV inhibitors available in a variety of colors and woven knit patterns/openings. While also providing a visual barrier of a work area, debris netting is typically used on scaffolding to keep rubbish and debris contained in the construction site area. It reduces the risk of objects (tools, off-fall, careless humans) from falling outside the working area, creating a safer working environment for workers and the general public. Outpost provides debris netting delivered directly to your job site. For more information, including a video of debris netting installation in progress, see our blog at here.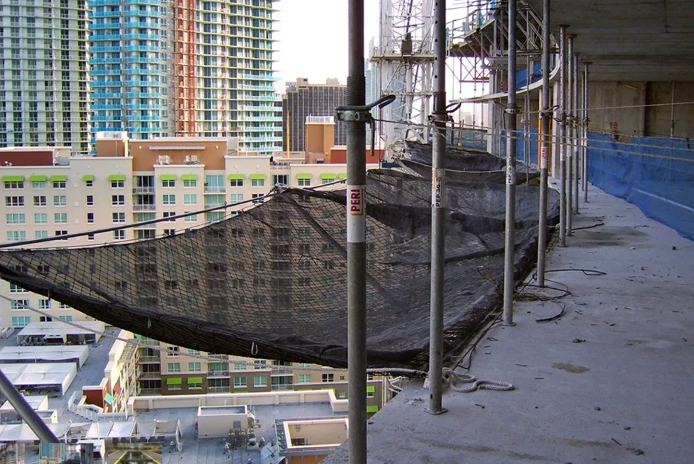 2. AREA MARKINGS
Sometimes you need to mark off an area for safety reasons. Pennate flagging and barricade tapes (red for danger, yellow for caution) are often used to show areas of danger/concern or no-traffic areas. Outpost can provide both of these safety products, typically for next-day delivery. More information about barricade tape is available here.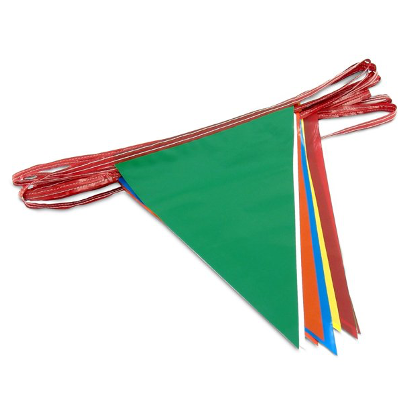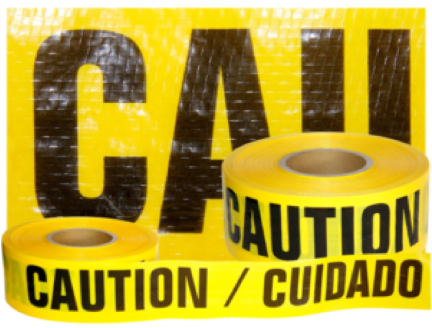 And finally, probably the most important series of safety products for you and your crew:
1. PERSONAL PROTECTIVE EQUIPMENT (PPE)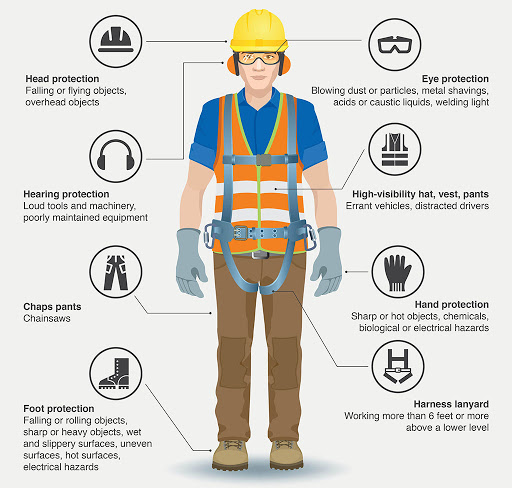 Here at Outpost, we can outfit you with everything to keep you seen, safe, and sane.
a. Hard hat
Hard hats have been recognized as necessary safety protection since before even the days of the Seven Kingdoms (where IS Westeros, anyway?!?).
b. Eye protection
Who knows if David really would have taken down Goliath if Goliath had properly worn his helmet and safety glasses…?
c. Safety vest
Be seen. You can even go out clubbing in your orange reflective safety vest to leave a lasting impression.
d. Hearing protection
Earplugs are fine, but we at Outpost also carry Walker-brand hearing protection products that ENHANCE regular conversational sounds and SUBDUE any noises over 85db. Great technology with an optional Bluetooth connection!
e. Gloves
Grip. Protect. Look cool.
Read more about our PPE lineup on our Outpost blog here. Contact your field rep or Outpost Construction Supply directly for answers to your safety and fall protection questions and to schedule your delivery of materials to keep your job site safe and on-schedule. Happy building!
---